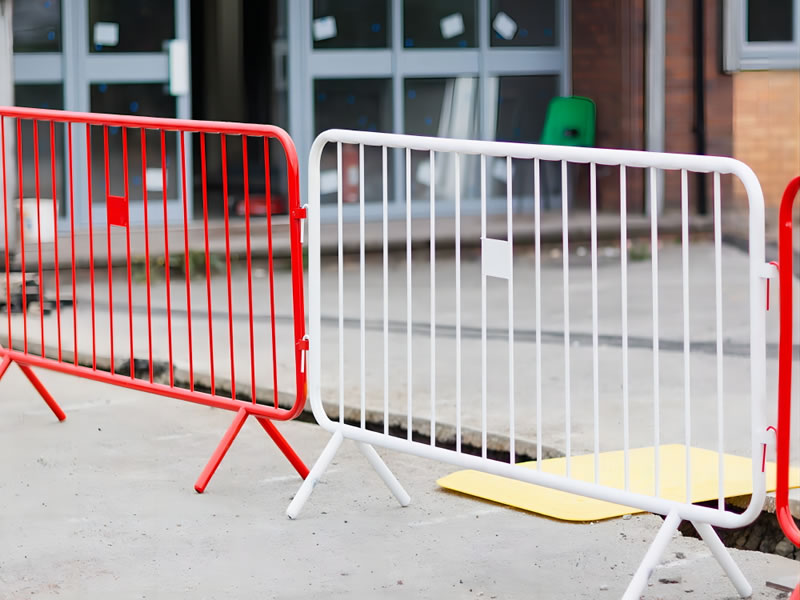 Crowd Control Barrier
Crowd Control Barrier is sturdy, look good and are designed for long life and regular use.Crowd Control Barrier is fast and easy to assemble and can be used for: Special events, Exhibitions, Sporting events, Concerts/Parades, Public events
1. Product Information:
Crowd Control Barrier is sturdy, look good and are designed for long life and regular use.
Crowd Control Barrier is fast and easy to assemble and can be used for: Special events, Exhibitions, Sporting events, Concerts/Parades, Public events, Directing pedestrian traffic, Barriers to isolate areas and Used to restrict vehicle access, etc.
2. Characteristics
• Stable Standing
• Easy to handle and install
• Anti-weather with long service time
• Widely used in events
3. Technology
Material: Round Low carbon steel tube
Surface finish: Hot Dipped Galvanized/Powder Coated
Bending: Seamless
Welding: Full welded and smooth
Top hook with tail
Bottom hook without tail
Connection U rings - full welded and polished
4. Production Process:
• Material pipes
• Cutting short
• Making holes
• Bending
• Welding (panels, hooks and u clips)
• Anti-rust paint and surface treatment (galvanizing, or painting, or powder coating)
• Pre-installation
• Packing (by pallets)
• Container loading
5. Packing
1. in bulk, with containers;
2. or plastic inside, metal pallet outside;
3. standard export packaging;
4. custom packing is also available;
(Pedestrian Portable Traffic Steel Crowd Control Barrier Fence)
6. Specifications
Common sizes of Crowd Control Barrier
Panel length
2.5m, 2.2m, 2.0m
Panel height
1.2m, 1.1m, 1.0m
Frame OD.
38mm, 32mm, 25mm, etc.
Frame tube thickness
2.0mm, 1.5mm, 1.2mm
Infill pickets
25mm, 20mm, 16mm, 12mm
Infill Picket thickness
1.5mm, 1.2mm, 1.0mm, 0.8mm
Spacing
100mm, 120mm, 150mm, 190mm & 200mm
Finish
Hot-dipped Galvanized, or painted, or powder coated
Feet
Detached Bridge Feet, Flat Base, Settled type